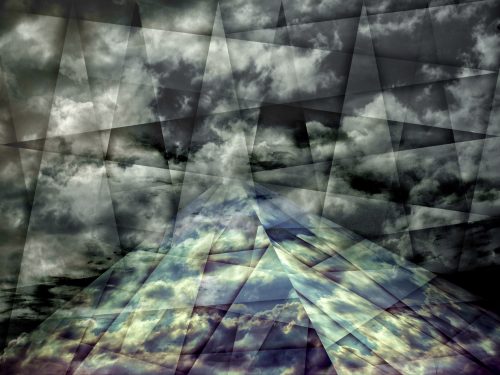 Scaffold Of Time 2013
To construct a pyramid of stone is a challenge in mechanical terms and a time-consuming enterprise.
Creating a cloud pyramid is a challenge of the imagination. And time also plays a role, as time adds up to everything.
I find the pyramids fascinating. No matter what you want to calculate with the regular pyramid – e.g. volume or area – you need the constant pi (circle number), although you cannot look for a circle here.
If you intent to purchase such a picture or have interest to know more about, please click one of the links below:
With many print options (as art print, poster, canvas print, gallery print, greeting card):
Scaffold Of Time by Artflakes.com
Or here (as canvas, framed, acrylic, photographic):
Scaffold Of Time by photo4me.com
And here as metal poster:
Scaffold Of Time by displate.com
Last Updated on 08/02/2022